Equipment Financing Options for Your Business
Simple. Fast. Cost-effective.
Click the links below to download the application


Allegiant Partners equipment financing application PDF


Marlin Leasing Corp. financing application PDF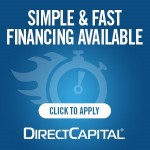 Direct Capital financing application PDF
Action Portable Rides has partnered with Allegiant Partners, Marlin Leasing Corp. and Direct Capital, direct lenders, who deliver simple, fast and cost effective financing options for our commercial customers. With their help, we can get you the equipment your business needs!
Why finance your business purchase?
Convenient monthly payment
Low rates, flexible terms
Deferred and seasonal payments to match your cash flow cycle
Keep your assets off your balance sheet
Save your cash reserves for other business needs
Please click the link below to download the application